ProMechanix in Partnership with ENOC
ENOC is committed to providing reliable, high quality products and services to motorists across the UAE. We are proud of our extensive network of conveniently located service stations which include convenience stores, car wash facilities, oil change services, automotive maintenance workshops and vehicle testing & registration. Along with a variety of food and beverage outlets. Our service stations are staffed by highly qualified, experienced staff ready to help you with all your motoring needs, using products that meet the highest international safety and quality standards. Whether you need a simple tank refill, a spotless, clean car, an oil change, or help resolving another minor maintenance issue, ENOC has what you need to keep you moving and safe on the road.

Our mobile mechanics at Promechanix understand what your car needs, and we use high-quality oil and lubricants by ENOC, so you can rest assured while we do the oil car change and some of the best car services in Dubai, which we are known for! Ask for it and our mobile garage will be right there for you anywhere in Dubai!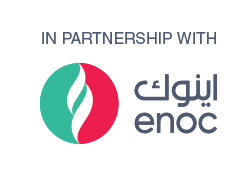 Fuel Retail Prices
UAE fuel prices are set on a monthly basis. Stay up to date with the latest fuel prices and know what you should expect to pay; check out the price per litre for Special, Super and Diesel fuels here.